Over 30+ Years of
Credibility & Consistency.
At QSR® we understand that Management Systems Certification is intended for all types of businesses. We do not approach any certification audit with a preconceived notion of how a particular system should be designed. We look for management systems that work for the client and that meet the intent of the relevant standard.
ACHIEVE THE STANDARD. GET ISO CERTIFICATION TODAY.
A commitment to integrity and quality in all that we do has been a cornerstone of QSR® since we were founded in 1990 so it's no coincidence that we maintain a 95% customer retention level.
TALK TO OUR EXPERTS
Request A Quote
OUR SERVICES
ISO Certification, Auditing & Training
Common Sense Solutions: Value Added Certifications
"I just wanted to reach out and tell you that the QSR auditor was very professional, knowledgeable and friendly auditor to work with. I really appreciate the thought in matching our company with him. So far, we are so glad we switched to QSR; the re-certification process was so much less of a headache than it has been in the past.
So again, thank you!!"
Alex Milhous
, Quality Manager
"We have learned a lot from the auditor, he is very knowledgeable.  I would recommend QSR to others as they are very professional and work very well with small business' like us."
Noushin Nemazee
, President, GeoData Corporation
"The process was very smooth and the auditor was outstanding – very knowledgeable and helpful."
James Maurer
, VP Business Development, Directed Vapor Technologies, Inc.
"The Upper Management team at FSE is extremely happy with the business relationship we have with QSR. We plan to continue that relationship going forward."
Orlando M. Petini
, VP of Quality/NPI, First Source Electronics
"We enjoyed Dan (Dolan)! He was very professional. If ISO is needed/required I would suggest QSR because they are helpful and easy to work with."
Karl Keller
, Quality Director, Seal-Tite International
"Bob (Benzin) is excellent! His insight on opportunity helps the company to improve quality and make sure we conform to ISO/AS standards.  Our Account Manager, Dawn, has provided great help."
Chase Goodman
, Project Manager, Crista Chemical Company
"I've had many good years with the Oxy and QSR partnership. We hope to have many more."
Anita Mitchell
, Lab/Environmental Supervisor, Occidental Chemical Corporation
"We are looking forward to having Mr. Boyse as our auditor and as always are expecting a thorough, but smooth and free flowing audit."
Edward Krontz
, ISO Coordinator, Dutton-Lainson Company
"Sheriff (Conteh) was very helpful during this audit and even allowed us to have some of our internal auditors "shadow" him as he performed the audit. We appreciate his willingness to help us improve our internal auditing team through this training."
Tom Doyle
, irector of Quality Assurance & Manufacturing Engineering, National Optronics
"Mr. Bird's knowledge of the chemical industry and the ISO standard allowed him to conduct and audit in the most efficient way possible while providing good insight into areas we need to focus on. As he mentions in his reports, our system is very mature, so it takes someone with a good understanding of the ISO standard AND the chemical industry to really provide good value from an audit, which he certainly did!
D. David Horton
, Manager of Manufacturing Services, Buckman North America
"Rob (Srader), during your audits, the team and I always learn new ways to trend the metrics to continually improve our Quality / Environmental Management Systems. We really enjoy working with you. Thanks again for a great audit!"
Sandra Scifres
, Director of Quality, Electro-Spec, Inc.
Dan Dolan is very knowledgeable and made the audit process seamless. I would recommend Dan and QSR as an excellent company for ISO certification audits
Rachel Brechner
, Global HR Manager, ATA Freight
QSR has been very efficient and effective for us over the years. We consider them to have been an important part of our success in implementing ISO 9001:2008 and, in particular, transitioning to ISO 9001:2015. We are very pleased with QSR….your process and protocols work very well for us. Mr. Conteh is the consummate professional. We look forward to seeing him every year.
Dr. Ned S. Reese
, Vice President of Air Traffic Programs - The Washington Consulting Group, Inc.
I find that everyone at QSR is very courteous and professional. Please keep up the good work you do! I would most definitely recommend QSR to others.
John Martinez is an exceptional auditor. He is courteous and kind. He is very knowledgeable of the TL 9000 processes. He is the consummate professional that one has come to expect from QSR.
Brian De Abreu
, Quality Manager - CJ Power Technologies
I want to thank you for your time working with Goldbelt C6 on our ISO 9001:2015 certification. We are thrilled that our level of preparation led to you being able to recommend us for certification in the two day timeframe. We have already started improving our program though your suggestions and look forward to seeing you next time!"
Michael Bosley
, President - Goldbelt C6 LLC
Thank you for the immediate service. This will really help us out today. Your quick service and Dawn Wright's help today is an example of outstanding customer service.
Eugene Cooke - Operations Manager
, BASF Corporation
The results of many months of hard work have paid off. The process that we went through examining and strengthening our systems has already made us a better company. We will have the certificate that recognizes where we are. It is a pleasure working with you, Bob Benzin and the rest of the QSR staff. We look forward to a long and mutually beneficial relationship.
Steve Ellis
, Quality Manager, Advanced Machining LLC
It has been my pleasure working directly with you, Dawn, your staff and especially Mick Flisnik over the past 13 years. You have help our company get better and continuously improved throughout all of those years and I'm' grateful to have worked with such a great company and people. Please pass along my sincere thanks to your team and Mick Flisnik.
Laurie A. Ford – Director of Quality
, Charter NEX Films, Inc
Bottom line is, QSR as an organization is nothing less than extremely response, helpful, and also very professional. Not only would I recommend your company to others, I have done so on a number of occasions.
Tom Moreland - Quality Manager
, C2 Technologies Inc.
Thank you for the immediate service. This will really help us out today. Your quick service and Dawn Wright's help today is an example of outstanding customer service.
Eugene Cooke – Operations Manager
, BASF Corporation
Quality Systems Registrars The BEST Choice for ISO Certification.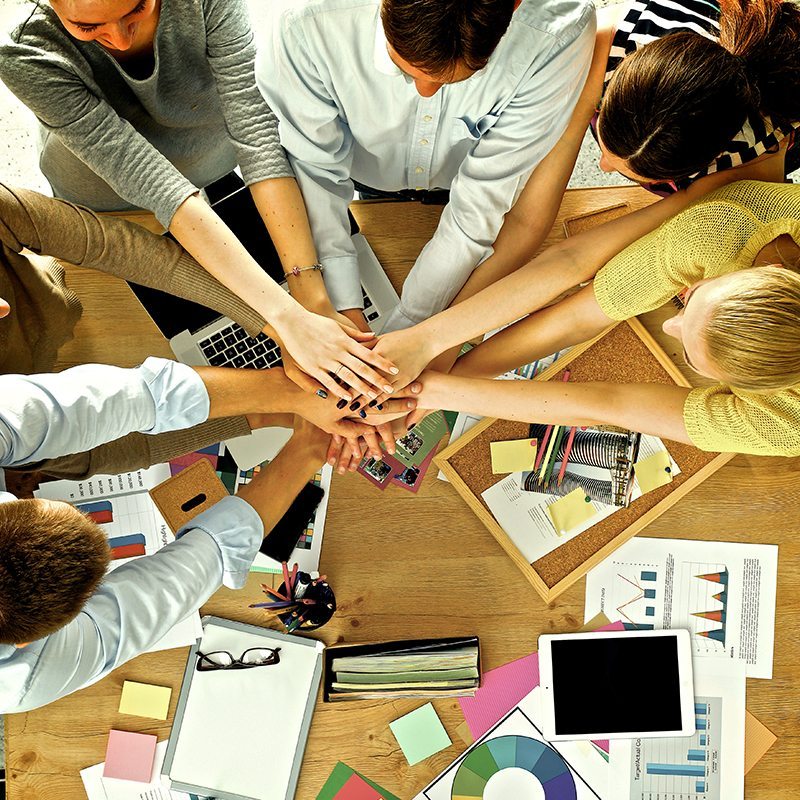 Want to improve Quality? Create Sustainability? Manage Risk?
Choosing a management system certification body is no small choice, yet we recognize your options are plenty. That's why we work hard to earn the trust and loyalty of our clients every day.
Whether a large multinational firm doing business on many continents or a small business with fewer than 5 employees, you'll be equally well
served by QSR®.
Download Brochure